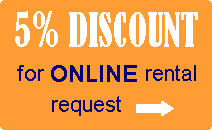 ---
Industrial Access SA -
Small Mobile Equipment Division

Phone +4021 313 02 00
Mobile +40 788 NACELA

Welcome to INDUSTRIAL ACCESS SA - Brendon Powerwashers Products Section
Play it SMART! Rent Today!
Use Smart Rent from Industrial Access!

Credit crunch? What about renting?
Renting enables you to enjoy the most suitable solution for each case and pay only whilst you use it.

With Industrial Access' Smart Rent you will achieve:
1. covering all your operating requirements,
2. having the best technical team directly on your site
... more details about Smart Rent


About Brendon Powerwashers
When solid professionalism counts, few can compare with the more than 30 years of family experience in water engineering achieved by Brendon Powerwashers. Today, it is one of the largest producers of quality engine-driven powerwashers in the UK and has been involved in many major construction projects.
The companies expertise is dedicated to the design of rugged, high performance equipment for the most demanding of industrial applications from cleaning construction plant to the removal of graffiti. To meet today's demanding customer requirements Brendon pride themselves on having extensive stock of both complete machines and spare parts - all available for immediate dispatch.
In addition to durable construction and impressive efficiency, Brendon Powerwashers manufacture their range with the practicalities of the user in mind. That is why most models will go through a doorway or are compact enough to work on a platform, most are fitted with pneumatic wheels and all have the versatility to be used for Sandblasting and Drain Jetting.
The product range of Brendon Powerwashers